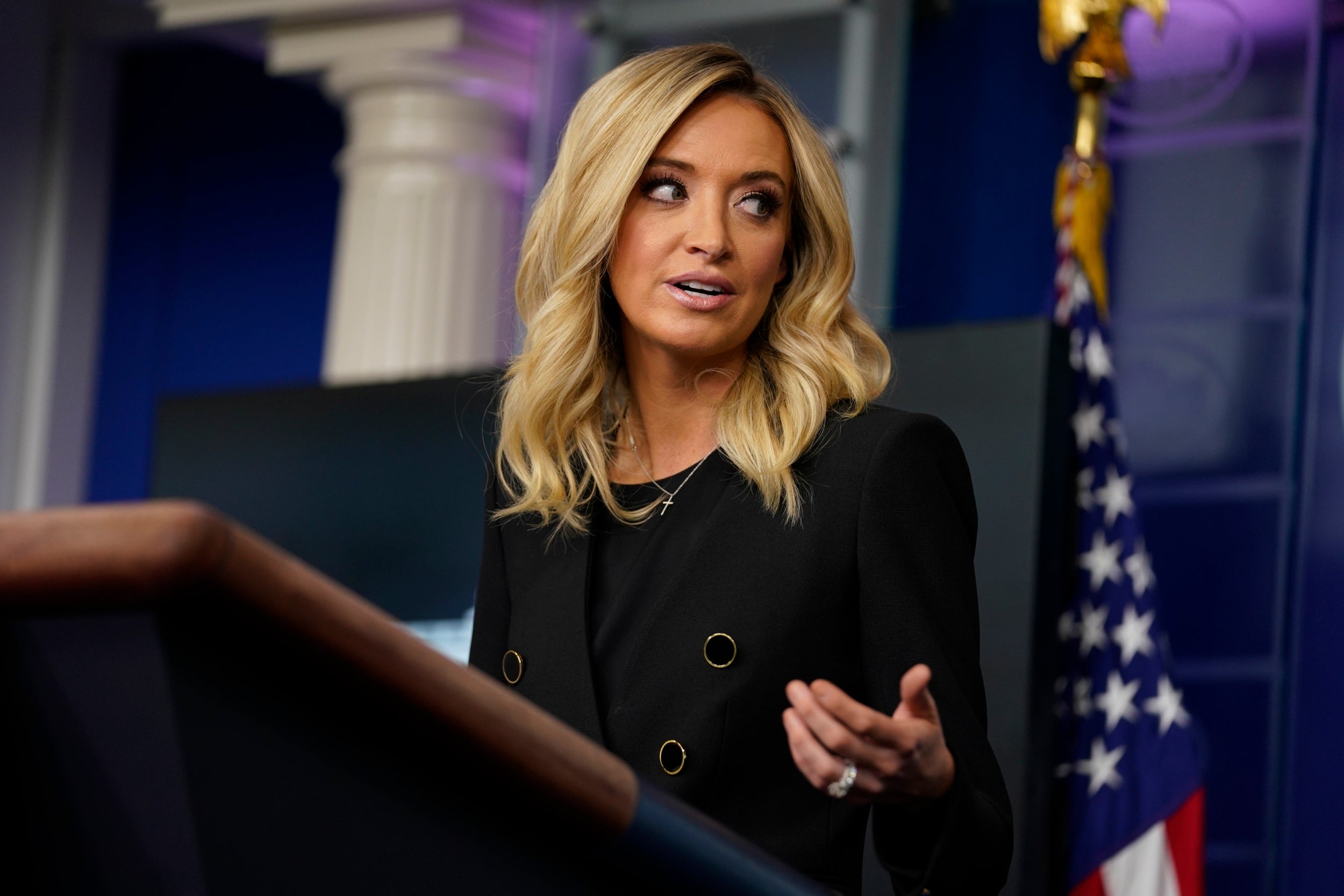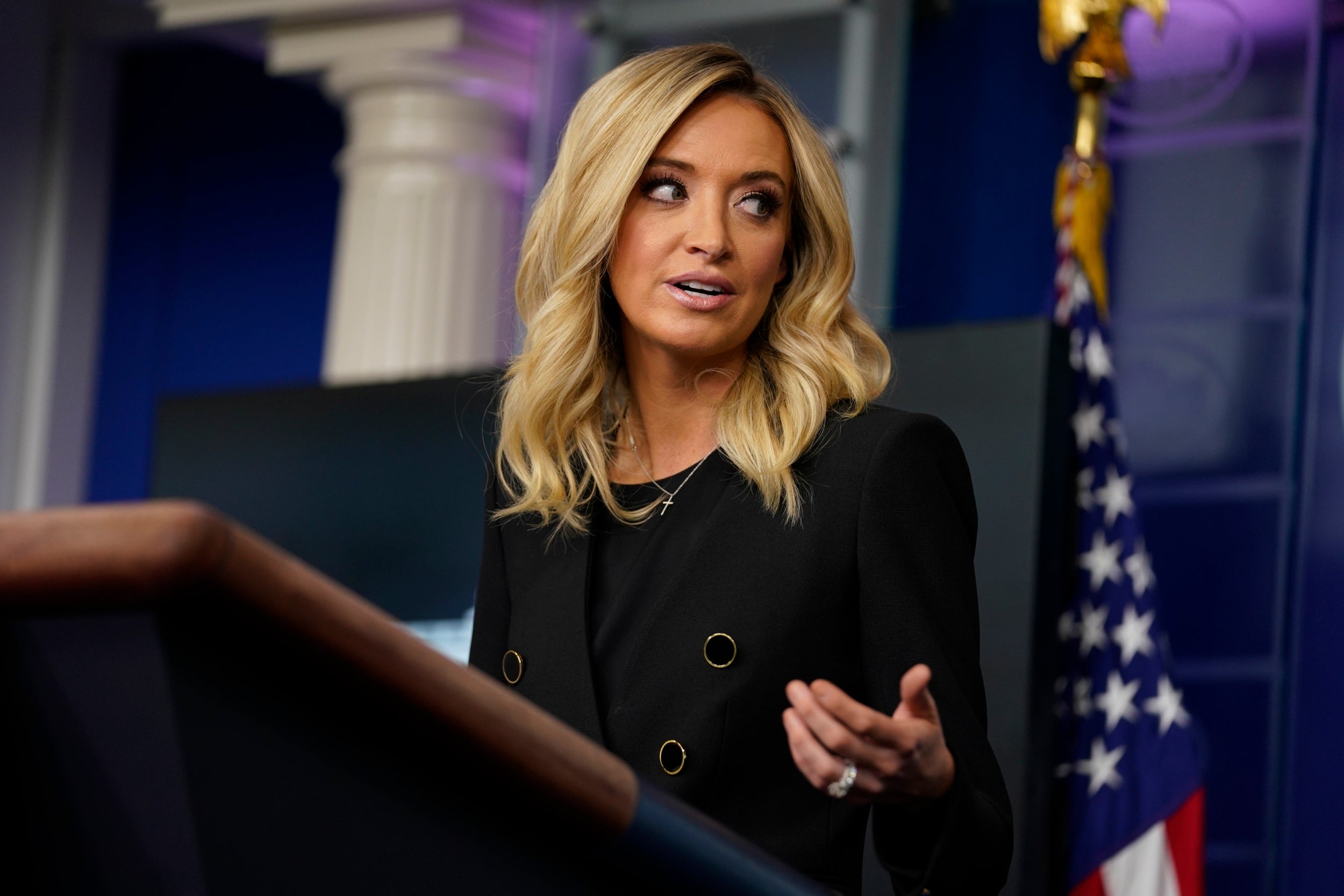 Donald Trump's latest press secretary on Friday promised reporters during her first briefing to never utter a lie from behind the familiar blue lectern with the White House seal behind it, and signalled the president is intent on seeking changes from "sanctuary cities" in return for federal coronavirus assistance.
"I will never lie to you. You have my word on that," Kayleigh McEnany, a former Trump campaign spokeswoman, told reporters during the first formal briefing by a press secretary in over a year.
The president, now on his fourth press secretary, has uttered over 18,000 false or misleading statements, according to a Washington Post analysis that is updated regularly.
Download the new Independent Premium app
Sharing the full story, not just the headlines
His first two press secretaries, Sean Spicer and Sarah Huckabee Sanders, were accused of making false and misleading statements anytime they held formal press briefings. His third, Stephanie Grisham, never held a former briefing in the James S. Brady Briefing Room.
But Ms McEnany did appear to contradict her new boss, saying he is "driven by data" a day after he said how he "feels" often is more important to him when making major decisions than "what I think."
Despite her no-lies pledge, Ms McEnany did say no American has died because they did not get access to a ventilator – but officials in states like New York have said otherwise.
Meantime, on the coronavirus outbreak, the new press secretary contended that Mr Trump's comments that he has seen evidence, which he has yet to release or describe, that the Covid-19 outbreak started in a laboratory in the Wuhan province in China is consistent with the conclusions of "some analysts."
But she did not say whether the experts she was citing work for US intelligence or other government agencies, and Mr Trump has repeatedly dismissed the findings of his own intel services since taking office.
As Mr Trump has said all week he does not want federal Covid-19 assistance dollars going to states with municipalities that are "sanctuary cities," meaning they allow undocumented migrants to stay there despite federal laws, his new press secretary denied warnings from Democrats he is asking for a quid pro quo.
"I'm not conditioning anything," she said of the president's stance on the matter. "But saying that is a negotiating point."