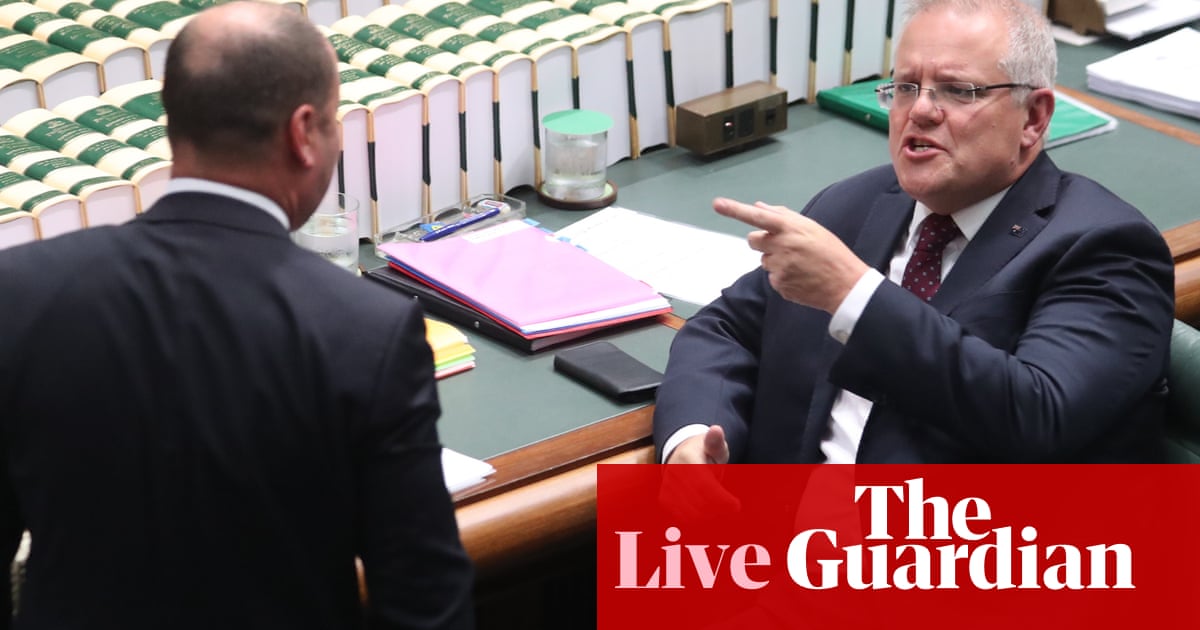 Welcome to the last sitting day of this week. There is a one week break after this, and the mood in the building could best be described as 'GETOUTOFMYWAYIHAVETOGETOUTOFHERE', which, honestly, is a mood most of them have put on themselves.
The Nationals are still trying to convince everyone that they have moved on. Party president Larry Anthony had a chat to Laura Jayes on Sky News this morning, where he said that the party wasn't at its "finest" when it was talking about itself. Which might explain the last two years.
That follows Michael McCormack's interview with the Nine Network's Chris Uhlmann yesterday, where he said that people hadn't seen what a fighter he was yet. (Insert eyeroll emoji)
On that front though, it is worth pointing out that the Barnaby Joyce camp didn't have the numbers when they challenged – which we know because they lost – and they have since lost a number, with Llew O'Brien no longer sitting as a National (he is a sitting as a LNP MP now, and only joins the joint party room) so you would think that McCormack is safe, at least for now. But the nufty keeps talking about it, so he is keeping it in the public eye, because there is nothing the Nationals like more than relevance.
A dose of reality would be great.
Meanwhile, it does pay to turn attention back to the promised surplus, with the economic conditions making it increasingly likely Josh Frydenberg is about to join the Wayne Swan club – promising a surplus without delivering one. The bushfires, the drought, the world economy and now COVID-19 (informally known as coronavirus) is having a massive impact on a surplus which was already downgraded at the mid year update.
Jim Chalmers is keen to keep it in the public view, telling the ABC this morning that the government is about to fail a test it set itself.
And then there is this mastery of doublespeak from the prime minister during the election campaign:
"We have brought our budget back to surplus," Morrison said during a leaders' debate.
"We're the party and government that has done that. And I think Australians can trust us to keep it in surplus".
"It's not in surplus now," Sabra Lane, the moderator, said.
"I said next year," Scott Morrison answered (he had not, but you should be used to that by now).
"I said we brought the budget back to surplus next year".
I mean I get it. I have reached my ideal weight next year too.
We'll have all of that, and everything else that happens as we cover the death throes of the first sitting week. You have Mike Bowers, Sarah Martin, Paul Karp and Katharine Murphy, and I have had half a coffee, so we are all winners.
Ready?
Let's get into it.