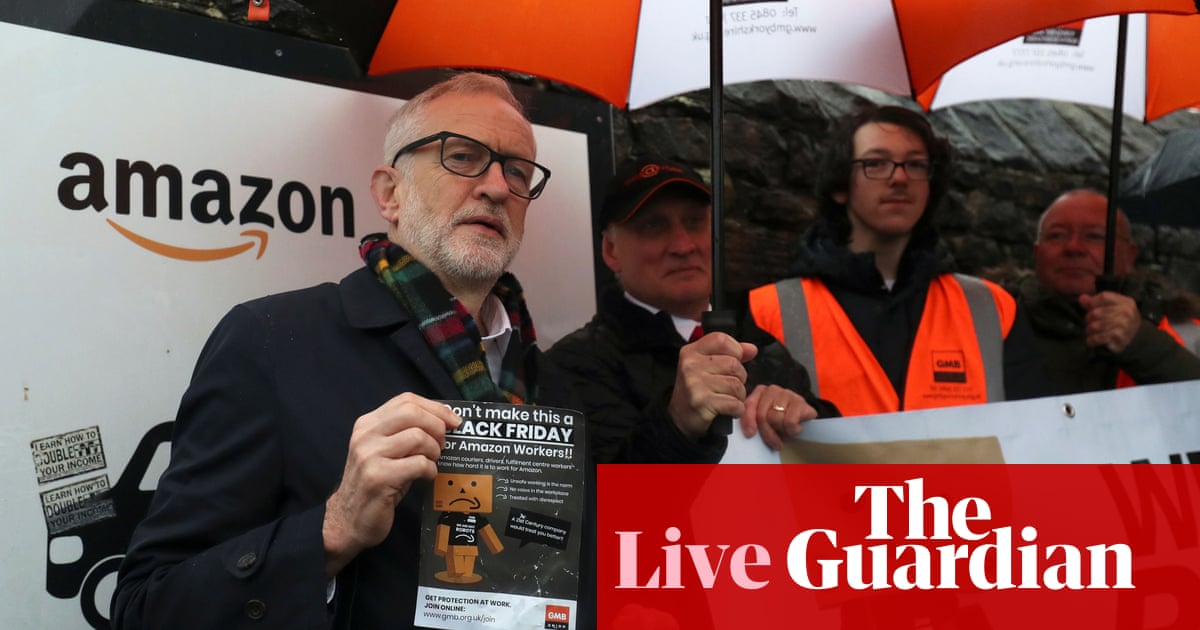 Party leaders back on campaign trail after last night's grilling on the BBC's Question Time special
1.46pm GMT
The Press Association has comments from Jo Swinson from her campaign visit to London's Design Museum this morning, where highlighted her party's policies on innovation and technology.
She told the news agency:
I think it is quite astonishing that Jeremy Corbyn is refusing to say… not even just refusing to say now where he stands on remaining or leaving the European Union, but is basically saying that he is never going to tell people what he thinks about that.
I mean, this is the biggest issue facing our country for generations and he is just saying he is not interested in telling people what he thinks. To me, I think that is a total absence of leadership. Remainers in this country need a leader, not a bystander.
I'm very proud of standing up for what I believe in. I think it's important to have that authenticity in politics. And I have had a lot of good feedback and I look forward to future opportunities to discuss issues with the public.
I understand that it was according to the MPs at the last general election, which doesn't reflect how we are currently in the opinion polls.
BBC confirm that the #bbcqt #LeadershipDebate audience was stacked based on current party representation in the commons ie numbers of MPs. So there were effectively 2 Lib Dem's in that room. @joswinson handled it with grace& passion. Sustained pressure but she didn't buckle once.
1.28pm GMT
That's it from Labour's youth manifesto launch. You can read the full document here.
The party has announced an additional £1bn in annual revenue expenditure for youth services. Labour analysis of government figures shows that spending on youth services has reduced by £1bn (73%) since 2010. The party says it would double the annual capital expenditure for youth services that the government has committed to, investing an additional £250m to build up to 500 new youth centres.
Continue reading…



Source link